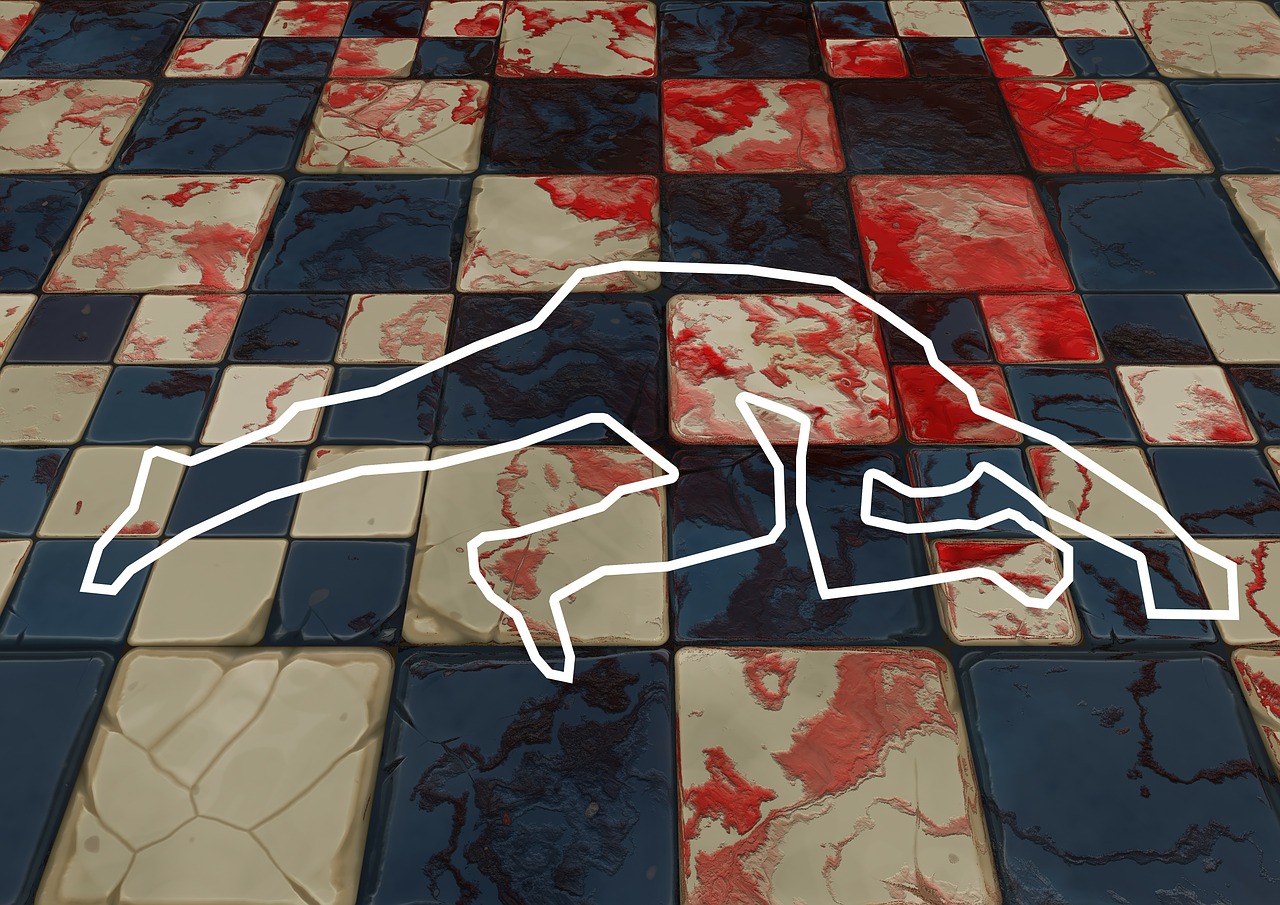 Ok, so you've planned what type of cuisine you want at your dinner party. It's time for the entertainment! It's important to decide and plan how to keep your guests entertained so everyone can leave your dinner party feeling happy. Read on and make sure you check out our Game ideas for a dinner party page too for more fun ideas too.
A murder mystery themed night essentially involves a thought-out story of a murder that took place and details of how it happened. Dinner guests will need to piece together clues to work out who committed it. Usually you will be split up into teams and will need to get your best detective skills out for to solve this mystery. Needless to say, the team that guesses the muderer first will be the winners. Make sure you have a prize ready! (a bottle of champagne usually goes down well). If you like the sound of this, then here's some useful steps to take to plan one…
Choose a theme
Think about what you and your friends interests… which movies do they enjoy, horror, comedy, action? which sports do they like, football, rugby, boxing? once you've made a list of all of your guests interests (and yours of course) try to find a common interest of everyone. And include this interest into your murder mystery.
Create a story
Are you ready to get creative? it's time to write the best murder mystery story of all time. It can be a great family bonding activity to write together. You need to you decide which mysteries to involve to entertain your guests as they search for clues. First and foremost, you should decide on the different characters in your story, that your guests (in teams or singulary) will play. You'll need to script out their lines and how you want the characters to be portrayed. Then of course, decide who did the murder and create the story around it. It can really be as simple or detailed as you like. Just make sure
Note: of course this is a lenghty process and if you don't have the time or simply don't want too, don't worry! There are thousands of scripted murder mysteries online to choose from.
Set out instructions
Make sure you write a list of instructions so everyone knows how to play. The rules for murder mystery are pretty simple – stay in character, listen to the story, piece together clues and work out who the murderer is. It's important that everyone stays in character and follows the script. As the host, make sure you set a good example! And don't forget to have fun. I know a murder has just happened, but it's not meant to be too serious.
Arrange all necessary props

Apart from actually playing the murder mystery, finding props for it is the fun part. Make sure each character has a staple piece of clothing or accessories to make everyone feel in character. A good money saver is getting guests to bring their own! And you can even find things, such as fake blood and weapons, to make the crime scenes even more realistic. Be creative.
Alcoholic beverages

Last but not least, make sure you're stocked up on alcoholic beverages. Don't leave your guests parched.