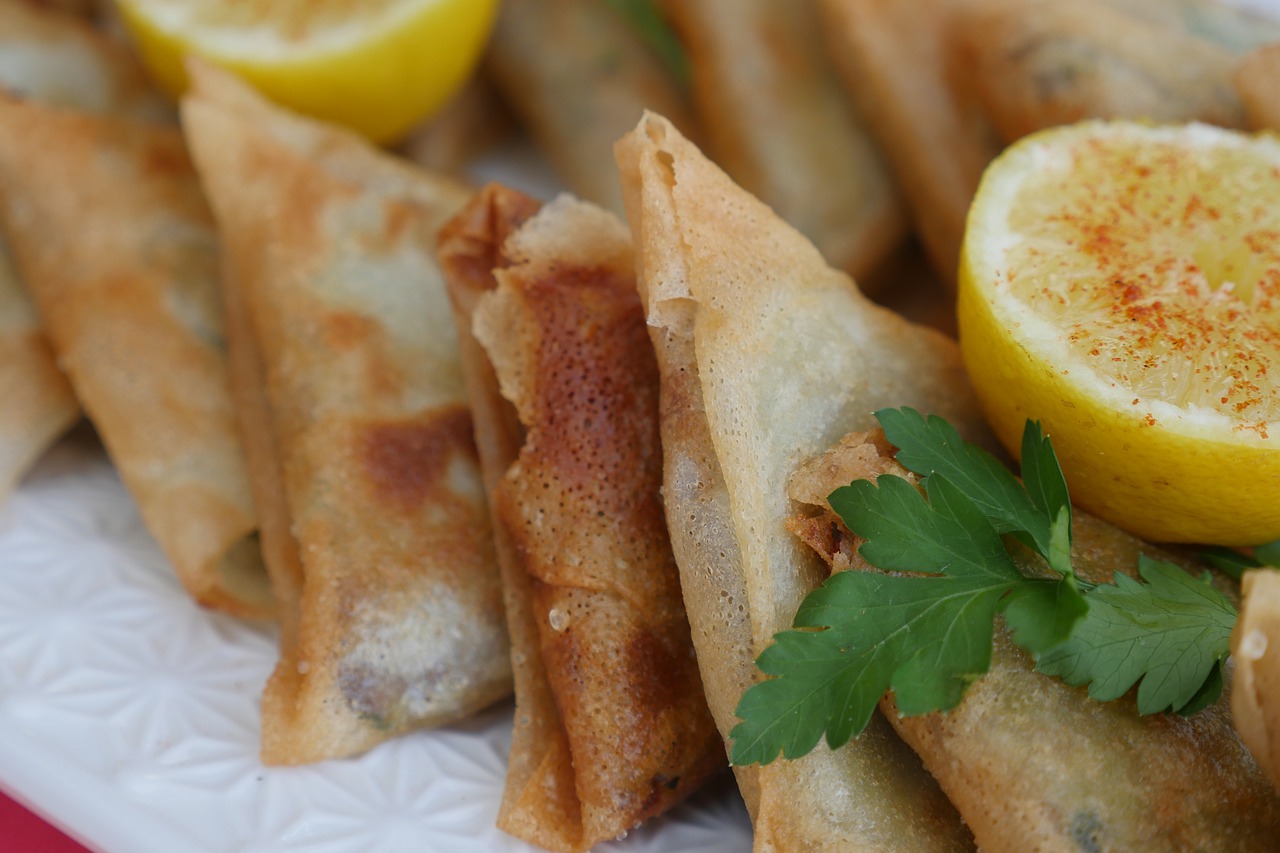 Indian Cuisine involves a lot of locally sourced spices, herbs, vegetables and fruits which is what makes the dishes so delicious and flavoursome. The food has been shaped by the history of India, including invasions, trade relations and colonialism which all played a huge role in introducing certain foods to India. Such as peanuts, potatoes and tomatos, to name a few. I think we can all agree that Indian food has given the world some of the most mouth-watering dishes! So, let's take a look at some of the most popular Indian dishes and recipes….
Chicken Makhani

The classic Chicken Makhani aka butter chicken is undoubtedly one of the most popular and ordered Indian dish. And this is for good reason! The tender chicken is cooked in a spiced tomato sauce and can be grilled, pan-fried or roasted. Whichever cooking method you take, it's always delicious. Traditionally this dish includes chicken, tomato, garlic, cardamom, butter, various spices and Khoa. And if you like the sound of this but you're vegetarian, fear not, they can easily make it veggie for you. Just take out the chicken and add tofu pieces with corn starch. Yum!
Samosas

Samosas are essentially deep-friend potato with a savoury filling (meat or vegetables) in a fried or baked pastry. And people go crazy for them! They are the perfect addition to your main Indian dish or they can be enjoyed as a starter too. Typically, samosas are filled with onions, peas, lentils, spiced potato and are suitable for vegans. But if you're a meat lover, you can usually order them with chicken, beef or lamb too. P.s a chutney or sweet mint sauce goes perfectly with them!
Matar Paneer

Mater Paneer is undoubtedly the most popular vegetarian dish! This dish comes from the regions of northern India and is cooked in a delicious tomato sauce. The ingredients usually include peas, paneer cheese (essentially cottage cheese but unsalted) and garam masala (spiced). This dish also goes well with cream or yoghurt on the side. And of course, a nan bread to dip into the tasty sauce.
Naan

The perfect side dish to pair with any Indian dish! This bread is the perfect combination of flavours and complements all of the intense flavours of Indian food. The best thing about naan bread is that you can usually choose from a range of flavours to suit your preferences. And if you're cooking for a large group you can make a few naan options to keep everyone's tastebuds happy. Usually, the naan choices are garlic and butter, Kulcha Naan, Peshwari Naan and Keema Naan.
Rogan Josh

And last but not least, we couldn't leave the Rogan Josh out. This dish stands out from its fiery red colour and of course, its deliciousness! The Rogan Josh dish also from northern India and consists of braised lamb chunks cooked in gravy. This gravy is usually made from garlic, ginger, yoghurt, onions and various aromatic spices. Also, dried Kashmiri chillies are usually added so the spice-lovers love it. If you love lamb, this is a must-try.