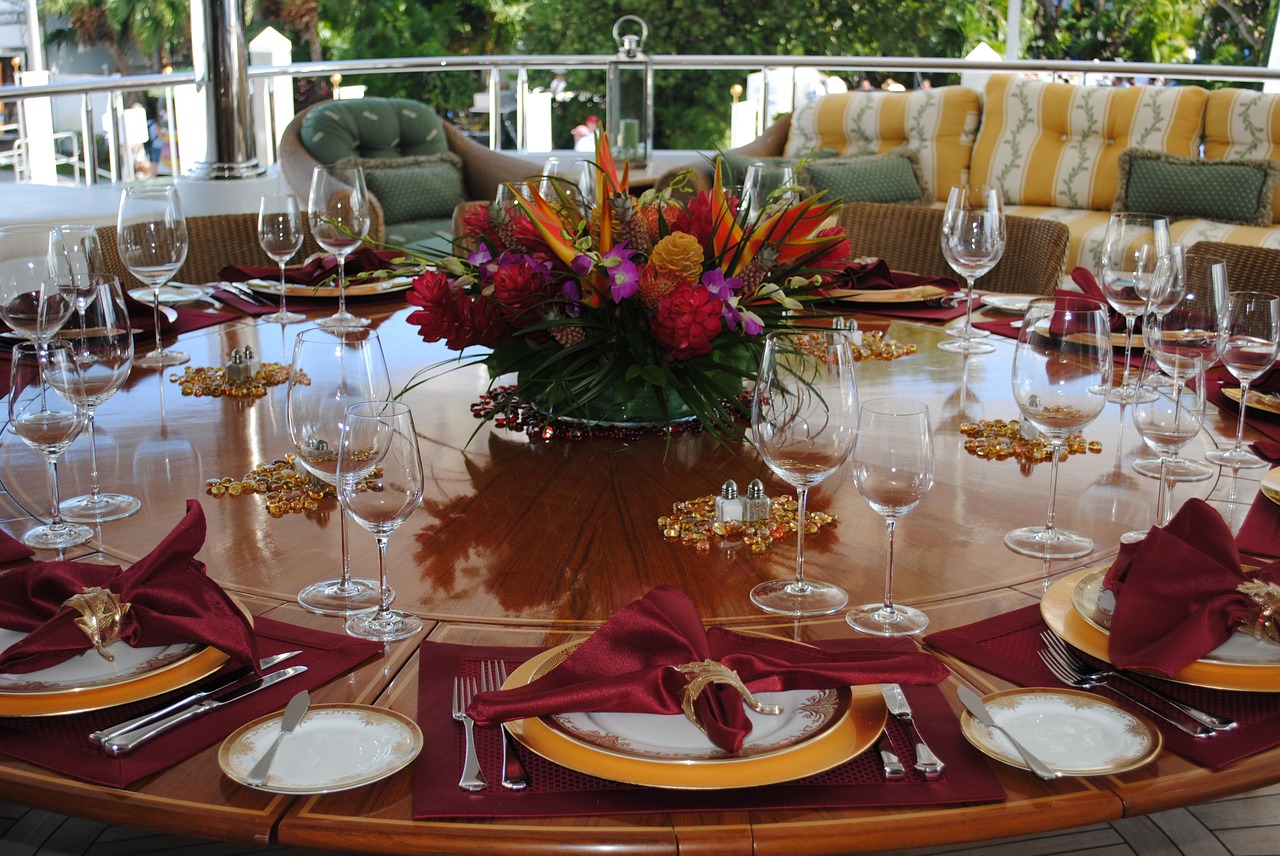 Planning a dinner party can seem an overwhelming task but it really doesn't have to be. We've created a step by step guide to help you plan. Because planning and organisation are essential to pulling off the best dinner party for your family and friends.
Pick a date
Remember there are always going to be people who can't make it. Try to choose a date that suits the majority of people but don't make the mistake of waiting for a date that everyone is free on. This can almost be an impossible task if you have a big group of friends. So set a date far enough away that people can plan and clear their schedules.
Make a guest list
When choosing your guests make sure that you invite people that blend together well. You want everyone to get along, feel comfortable and most importantly enjoy themselves. And that includes you! You don't want to be on edge thinking your friend argumentative friend David is going to bring up politics and start debating with everyone at the dinner table. Make a list of people so you can start to prep the invitations.
Pick a theme
Choosing a theme is the best way to get your guests excited about your party and will also help you to start making arrangements. You can revolve your food, decorations, entertainment etc all around the theme that you've chosen. For example, if you decide to go with Fajitas Friday, you can turn your best mexican music on, whip out the margaritas, and cook the delicious traditional mexican ingrediants wrapped in tortillas.
Send the invites out
Now it's time to let your guests know that you're hosting a dinner party. Now it's the twenty-first century you could just create a whatsapp group and fling everyone a message. But if you want to go more old fashioned you can design your own invitations (tying in with your theme of course) and sent them to your guests address. Personally, we think this is a great added touch.
Plan your menu
When planning your menu it's important to keep the number of guests you've invited in your mind. Don't set yourself unrealistic cooking standards and stress yourself out! It's important to have different menu options so all guests tastebuds are satisfied. Be sure to have veggie and vegan options. And also check if anyone has any allergies beforehand. Oh, and don't forget desert obviously.
Choose your alcoholic beverages
Cocktails are always a good options for dinner parties because everyone loves them. But it's also always a great idea to have plenty of beer and wine on offer too. Make sure you ask your guests what they'd like to drink so you're prepared. And make sure you provide unalcoholic options too.
Prepare
It's time to gather all the decorations and make sure your house looks the part! Clean up, tidy then decorate. And make sure you have everything you need for a night full of fun and entertainment.
An extra top tip: relax and enjoy yourself. Planning a dinner party is supposed to be fun, not stressful.